General - Image 5
© Seadart Divers Association.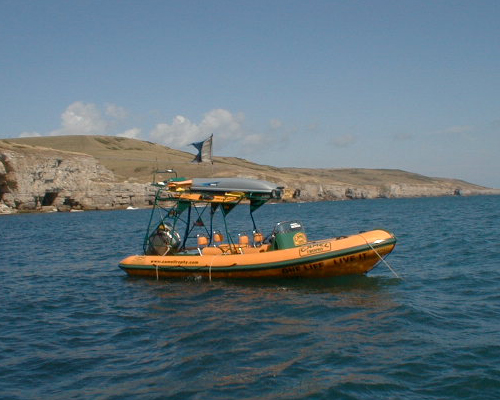 Seadart dive boat Obsession II
Obsession II our fast and maneuverable RIB is ideal for Halsewell diving, and is seen here at the wreck site. She can be on the dive site within 10 minutes of leaving Swanage Pier and divers can be in the water 5 minutes later. When limited dive time is available this craft is a must for these conditions. The down side is the usual for a RIB, no sharp tools, no motor water pumps etc.
< <
Previous
-
Return To Thumbnails
-
Next
> >