Diving - Image 1
© Seadart Divers Association.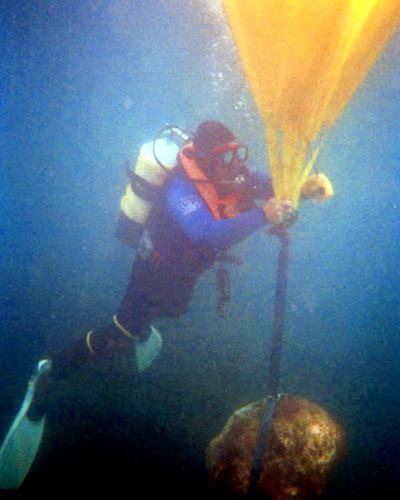 Seadart diver guides lifting bag to surface
Seadart Diver Chris carefully guides a lifting bag connected to a large rock to the surface. The bag, still with the rock attached is then towed clear of the working area to be dropped back to the seabed out of harms way. This can be a dangerous operation and all diving work is stopped untill the procedure is complete.
< <
Previous
-
Return To Thumbnails
-
Next
> >